Mar 25 2020
I wrote too much yesterday so I've run dry.
Today is hard. I can't think of anything new to do. Spent additional time with tech support people on chat this morning, and they finally got my blog's back-end behaving again. Almost.
But of course things are going to get a lot harder before they get easier. And I am, every hour of every day, well aware how lucky I am in so many ways, not the least of which is having a safe place to live.
I accidentally stumbled upon something you can do if you like wildlife: "Nature: Spend an Hour in Snowy Yellowstone." It's got bison. It's got otters. It's cool because there's just natural sound, without narration. I've gotten as far as the fox hunting in the snow. Or is it a coyote?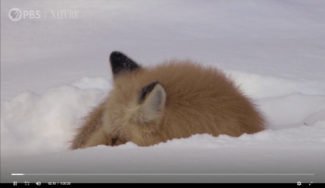 Can you tell? How about now: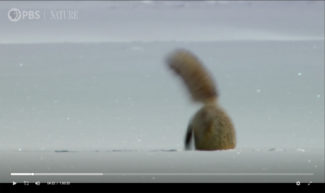 No? And finally: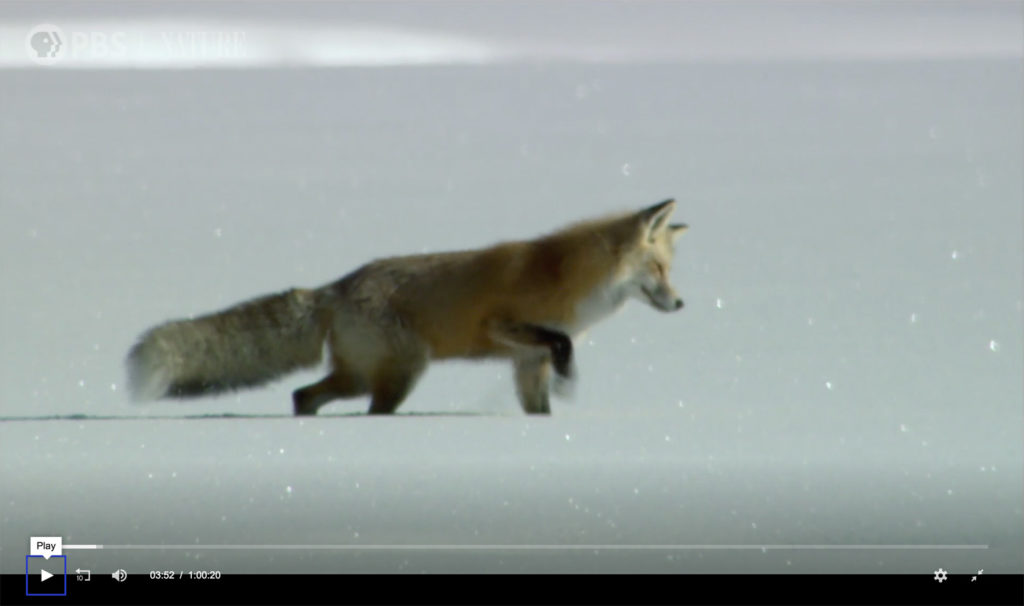 That has got to be a fox.
I'm working on the most difficult and un-fun jigsaw ever. Most of the pieces are patterned with indecipherable markings, so you have no idea what they are or where in the puzzle they go.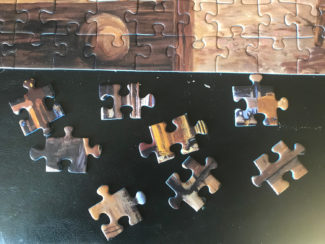 The only adventure that my nitrile gloves and I went on today was another trip to the grocery store, since I failed to get everything I needed yesterday. This time they had some bread, but still no paper goods.
Because I miss my mother—and who knows when I'll be able to see her next—I begged her to indulge me in attempting a Zoom video chat. After five or ten minutes of abortive downloads and strange error messages on her end, which I couldn't decode from afar, voilà: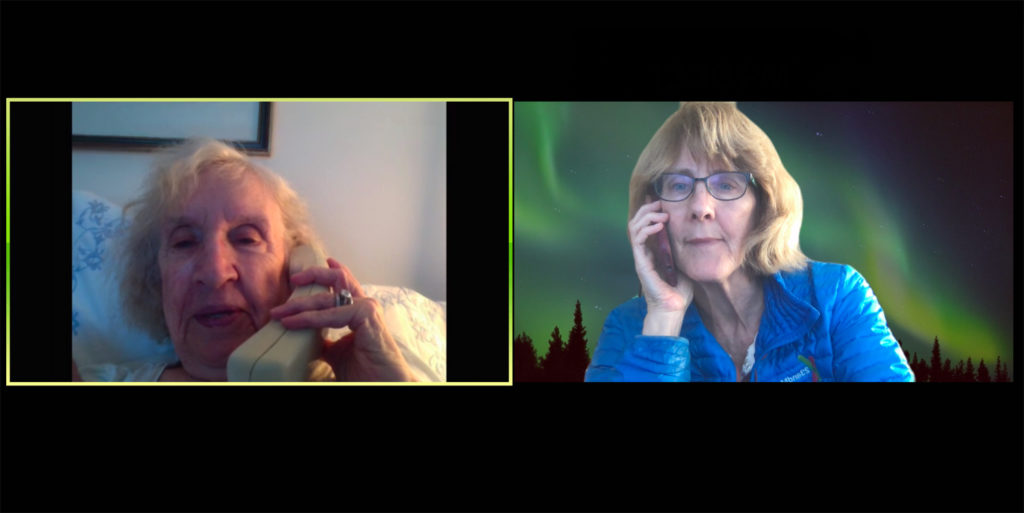 (Sadly, we had no audio, so we had to supplement with our phones.) Ma has kindly given her permission for me to use this photo even though she hates it. She wants me to explain that she had just washed her hair and hadn't set it yet. "[It's] good of the ring, though," she adds.
Oh, boy! A new malapropism from a post on the Nextdoor website today:
Did anyone else just hear that loud jet engine that flew overhead? Any idea what it was and why it was flying so low? I couldn't see it but it was very loud and somewhat discerning.
It's very important that low-flying planes have good judgment.
For the third consecutive night, my neighbors gathered briefly in the street at 7:00 p.m. I wandered out for fifteen minutes, and then came back and published this.
One Response to "Day 9: Inertia"