Feb 02 2017
I've had an infected spot on my cheek for the past several months. It confounded the dermatologist, who eventually did a biopsy.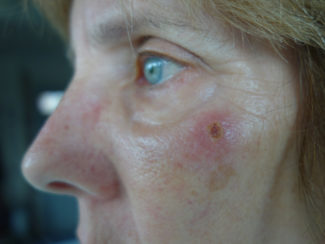 As I waited for the results, I dreamed that I traveled to a faraway country. As soon as I disembarked from the plane, I learned that the place was famous for having evil parasites that infested your eyelashes and crawled into your eye sockets, eventually blinding you. You had to slather yourself with potent, greasy bug repellent, and soak your eyes in it, to try to keep from contracting the disease, but that didn't always work. I rued the day I ever thought to go to this place.
Back to reality, two months after seeking treatment, I finally got the results: leishmaniasis, a new word in my lexicon that is now burned into my memory. It's a nasty parasite that eats away at your skin and, if you're unlucky, may spread to new locations. I'm unlucky. It is known for leaving ugly scars. This is my face we're talking about here. I am not happy.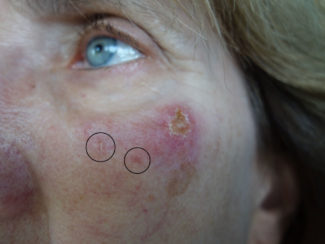 So apparently what happened was, while I was in Costa Rica, I got bitten by a particular kind of sand fly that left me with this hard-to-diagnose tropical disease. The only good thing is that it's not contagious from human to human, so I haven't been going around infecting people myself.
I've been worrying about what the treatment will be. I read online about nasty drugs that do a number on your system, and some kind of chemotherapy, and cryogenic therapy that makes scarring even worse. Finally, yesterday, I paid yet another visit to Kaiser.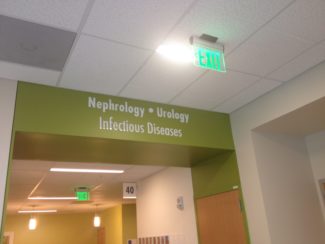 The infectious disease specialist sweetly delivered a blow: that she wants to put me in the hospital for three or four days and start an infusion of some lethal substance which will continue daily for up to 21 days. They'll insert a port somewhere on my body for ease of hooking me up to the chemicals. The infusions take four hours each. Nasty stuff.
What's happening now is that the infectious disease specialist is waiting to get confirmation from the Centers for Disease Control that this is indeed the best treatment option. Waiting, helpless, for further word is leaving me a total wreck, as I watch the sores on my face get bigger.
On a brighter note, Eleni brought me the packaging for a toy, which featured a young Ember on the cover. Here's an ad for the product that I found online.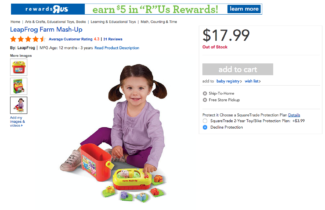 5 Responses to "Dream v. Reality"