Jan 26 2017
Last week, Anna, Nancy and Vicki came over for our quarterly crafts day. The theme this time was contributed by Nancy: making little dioramas in sardine tins. It was hell scraping the stinky little fish out of the cans and getting rid of the odor, but we prevailed. Here we are at work, serious and intent (photo by Elana).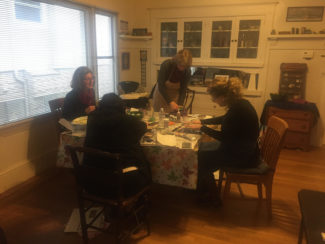 And here are the two creations that I made, one a memorial to Dad and the other something silly for my sister: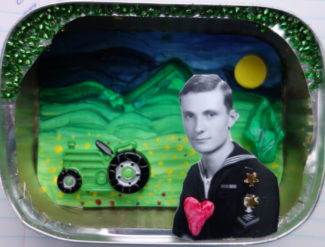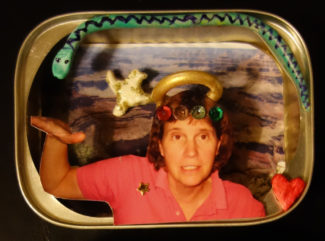 I haven't written here since my return from Costa Rica four months ago, yet I have nothing more to add.
One Response to "Crafts Day"