Sep 22 2014
Yesterday someone thought I was dead. What happened was, I was at a party and I introduced myself. "I'm Ginna." "Ohhhh," said the person I was talking to. "I remember you. Ginna H___ , right?" Wrong. That Ginna died a few years back.
In conversations yesterday, I heard two words I had to look up: puerile (from Michael) and senescence (from Milt). As you can see, the conversations were interesting. Meanwhile, I mispronounced a word when I was talking to a certain Mr. Wavy Gravy: I added an extra "r" in "arbiter" (as in "you are an arbiter of good taste," which amuses me in this context.)
I'm waiting for my potato to bake. I'm gonna throw yogurt and cheese on it for dinner, even though I'm trying not to eat much dairy stuff. Dairy stuff is bad for you. But I love dairy stuff. And dairy is the most innocent of the bad things I do to myself, maybe. I don't get exercise. It's rumored that I've been known on rare occasion to drink a bit of champagne. I sleep too much. It's going to be a tasty dinner.
Later
No, it wasn't a tasty dinner at all. Yuck. The potato lacked flair, and bacon.
There are times when I have absolutely nothing to say, yet I manage to bring forth on this continent a new blog post, conceived in boredom and dedicated to the proposition that someone, somewhere, may even read it.
I am really nervous about my new job, which I start in four days. One of the things I'm anxious about is the MAC: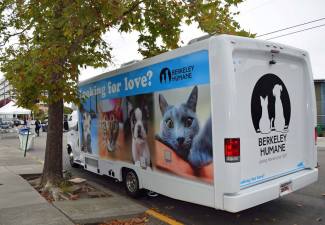 It's a mobile adoption center and I will be expected to drive it. You should have seen me when I drove Milt's truck with his 20-foot camper a few months ago. It wasn't even in a city near other cars, yet I white-knuckled it the whole time. Wish me luck.
Molly and her BF Ali come home from Oaxaca tonight and I have to stay up waaaaay past my bedtime to pick them up at San Francisco Airport close to midnight. I'm tracking her in Spanish.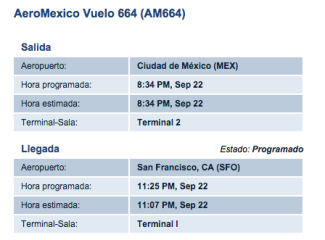 Inspired by Marianna, I'm trying to knit a pair of socks. I lost my fifth needle so it's tricky.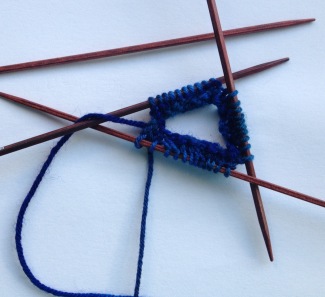 I'm finding it quite difficult to work in the round on double-pointed needles, at a small scale (the socks are mini), and do all those little sock-y things like heel flaps and gussets. That hasn't stopped me from buying a wee bit more sock yarn.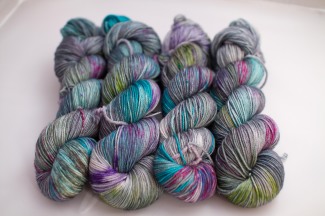 I don't know if I like it or not. It's what I'm getting in exchange for the yarn I got a few days ago that I thought was too dark. This could make a nice scarf or shawl, though, don't you think?
I can go on no longer. I leave you now.
4 Responses to "But I'm Alive"