Jun 30 2014
Not getting jobs is what I specialize in these days. Let me tell you how I do it. Let's say you're applying for a job delivering groceries. That requires a lot of, you know, driving. Let's say you've made it successfully through the first interview so you've really got a foot in the door for your in-person interview. You're enthusiastic and upbeat as you face an ocean of twenty-somethings buzzing around in the warehouse. You go to the cafeteria to meet with R___ and R___. They ask all kinds of questions about why you want to work there—check—and how your experience as a teacher and media producer transfers to this job—no check there—and then your mind starts to unravel and your filters turn off as you struggle for the right things to say. Here's an example of the wrong thing to say:
R&R: How do you feel about driving?
Ginna: It's not my favorite thing in the world.
This is a driving job. Jeez, Allison.
I got this e-mail just now:
Hi Ginna!

Thank you for taking the time to come in and chat with the team! I wanted to get in touch and say that we're going to keep our search open for now. I do want to emphasize that Rachel and Ryan thought you were very interesting and could bring something special to our team – but ultimately they felt since you aren't all that comfortable driving and parking under pressure you aren't likely to really enjoy this position in the long run. We're very open to discussing future job openings with you outside of the Ops Team and I do hope you'll reach out if you see something interesting.

We love your enthusiasm and personal connection to the Good Eggs mission and we hope you follow along with us on Facebook/Twitter. Let us know if you hear of anything interesting going on in the local food world!
Well, that's a peppy little rejection.
Now I really don't know what to do. I can't even get a menial job. Do I have to leave the Bay Area? Sell my house and move someplace more affordable? I don't want to. When I left my job all those months ago, I never dreamed it would come to this. I've always landed on my feet before. Now I'm on my fractured head.
A few days ago Anna came over to plant our shared garden. She's growing beets (from seeds) and I've got basil and broccoli (as seedlings).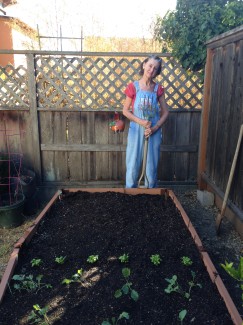 Last night I had a wonderful long talk with Emmy and Eleni on video chat.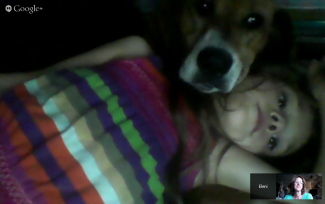 One Response to "How Not To Get a Job"