I wrote my first story, The Changing Color Monster, when I was seven. Unfortunately, the title was the first thing I wrote so when I was finished, that title needed fine-tuning. The Changing Color Monster That Does Not Change Colors Much was my first lesson in planning — and adaptability.
I still like to make up titles and then think of a story to match. In my professional writing, however, I identify, research and structure the Big Ideas and express them in a voice and style tailored to the specific audience. I'm very picky about content hierarchy, accuracy and internal consistency. And I try to infuse even the most prosaic topics with some spark.
In recreational writing, meanwhile, I do whatever I feel like. What audience? No need for complete sentences. Or even phrases. Logic? Merit? Naw. For several years I've maintained a blog that is a virtual scrapbook for my friends. They read about my exciting travels afar and my petty woes close to home. I'm not sure why, but they seem to enjoy it, saying that they think I'm a good writer. Who am I to argue?
Commercially I've written and copy-edited publications in many formats, including these: brochures, annual report, white papers, style guide, user manual, tip sheet, policy publication, radio and video script, Web site, and more. I have four years of agency experience and many more as a freelancer. See my résumé for more detail.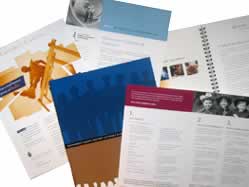 Selected Writing Samples
How I Became a Nepali Brother: An excerpt from a travelogue about a Hindu holiday in Nepal. Read >>
Looking for John Henry: Behind the scenes in making a radio documentary about a classic American legend. Read >>
Keeping Small Farms in Business: A newspaper article about the challenges for small growers of maintaining organic certification. Read >>
Wormlips in Central America: A photo narrative of my six-week-long adventure in Guatemala and Costa Rica. Download PDF excerpt [22MB; takes a while to load] >>
A series of short blurbs written for California Tourism while at Wallrich Creative Communications. Read >>
Finally, here are .jpgs of some other things I wrote and copy-edited while at Wallrich. [Visual design by Wallrich.]
This page has the following sub pages.